Brexiteer and grassroots favourite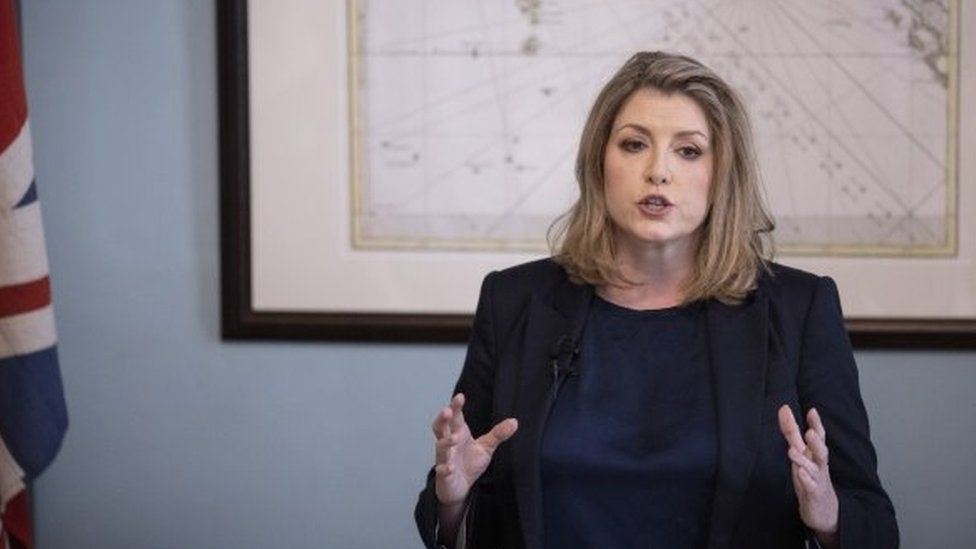 When the Conservative leadership contest began, Penny Mordaunt was one of the less well-known candidates.

ทางเข้า xo wallet are low risk. Online slot games are betting games that are not quite gamblers. Choose to play because there is a simple example of a banana-playing, opening a betting agreement is not complicated.

But in the first two ballots of Tory MPs, she has come a clear second, behind the much higher-profile Rishi Sunak.

Opinion polls have long suggested Ms Mordaunt is popular with Conservative party members, who will get the final say, and she has put in the work on the so-called "rubber chicken" circuit of Tory fundraisers and charity dinners.

She is now locked in an increasingly bitter battle with Foreign Secretary Liz Truss to secure a slot in the final run-off, when MPs have completed the votes to whittle the field down to two.

The 49-year-old Portsmouth North MP has been in and around government for the best part of a decade and even had a brief spell as a reality TV star.

She was a prominent backer of Brexit in the 2016 EU referendum and currently serves as minister for trade policy.

The daughter of a paratrooper and a special needs teacher, she grew up in Portsmouth, and, like Ms Truss, was educated at a comprehensive school, before going to university.


'Having a go'
In an eclectic pre-politics career, she worked as a magician's assistant, in hospitals and orphanages in post-Communist Romania, and for the Freight Transport Association.

She headed the Conservative Party's youth wing and was a press officer for William Hague when he was leader.

But she is probably best known outside Westminster for taking part in ITV's celebrity diving show Splash! in 2014.

She did not win but earned praised from Tom Daley and other judges for "having a go".


Challenged on trans rights
Supporters of other candidates have criticised Ms Mordaunt for supporting trans rights when she was equalities minister and the so-called "culture war" issue was raised by journalists.

Asked where she stood on gender, the trade minister replied: "I think it was Margaret Thatcher who said 'Every prime minister needs a Willie [then Deputy Prime Minister Willie Whitelaw]'. A woman like me doesn't have one.

"I'm a woman, I'm biologically a woman. If you've been in the Royal Navy, and you have competed physically against men, you understand the biological difference between men and women."

Ms Mordaunt has come under fire from former Brexit minister Lord Frost who said he had "grave reservations" about the idea of her becoming PM.